VodkaLuge
Regular price
£175.00 GBP
Regular price
Sale price
£175.00 GBP
Unit price
per
Sale
Sold out
Attention, party soldiers! It's time to lock and load with the "Badass Brigade" Military Badge Vodka Luge! Get ready to embark on a wild vodka-fueled adventure that will leave you standing at attention!
This awe-inspiring piece of party artillery takes the form of a fearless military badge, ready to charge into your festivities and declare a state of liquid emergency. Just upload a high-resolution JPEG of your regiment's badge, and we'll freeze it into the ice (printed laminate). 
Fashioned from the finest ice, this vodka luge not only looks cooler than a secret spy mission, but it also serves as the ultimate beverage commander. With its robust dimensions and icy firepower, it will keep your shots chilled with military precision, ensuring your troops are properly hydrated for a night of epic revelry.
Picture the scene: you and your squad standing tall, your glasses held high, as the vodka courses through the icy channel of this patriotic powerhouse. The taste of freedom dances on your tongue as you savor every frosty drop, fueling your party spirit and igniting the fuse of unforgettable memories.
The "Badass Brigade" Military Badge Vodka Luge is a true party MVP, combining rugged style with a hint of danger. Whether you're throwing a birthday bash, hosting a victory celebration, or just craving an adrenaline-infused soiree, this frozen marvel will have your comrades saluting your party prowess.
So rally your troops, unleash your inner party commando, and blast off into a vodka-fueled adventure with the "Badass Brigade" Military Badge Vodka Luge. It's time to conquer the battlefield of fun, one icy shot at a time. But remember, with great vodka comes great responsibility...and a damn good time!
Notes: vodka not included. Available with or without a luge insert. 
----------
Delivery:
Delivery Tuesday - Saturday only.
If your party is on Sunday the delivery will be made on Saturday and will not melt. Please keep in a cool dry place if you don't have a stock freezer until Sunday.
Do not open the box until the time of your party.
PRODUCT INFO

SIZE: 50CM HIGH X 33CM WIDE X 12CM DEEP

INCLUDED IN BOX: DRAINAGE, LIGHTING, GLOVES & DRY ICE
Share
View full details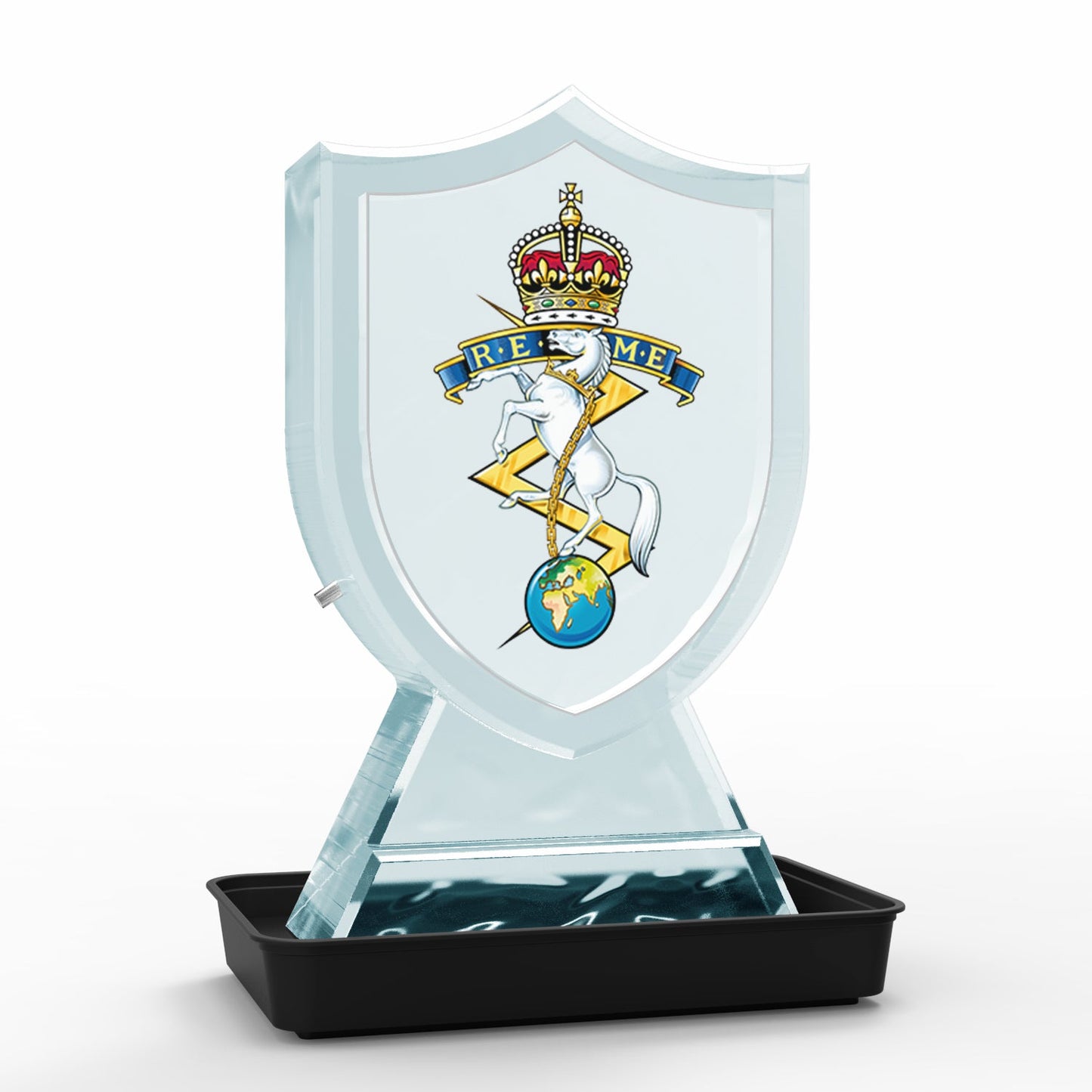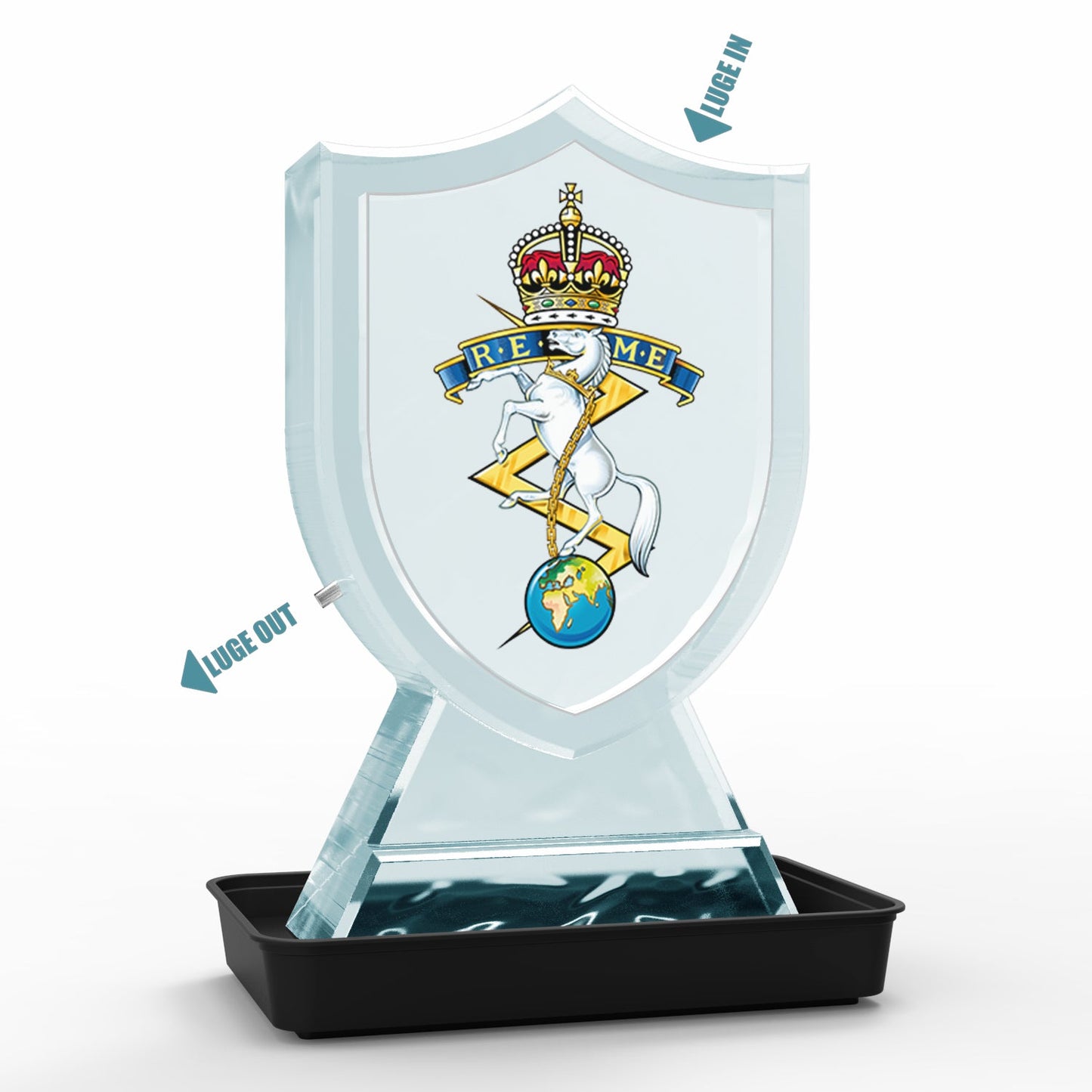 Remote Control LED Multi-colour Light (Add-On)
Regular price
Sale price
£5.00 GBP
Unit price
per
Sale
Sold out
Share
View full details